Laguna Beach Hospitality Night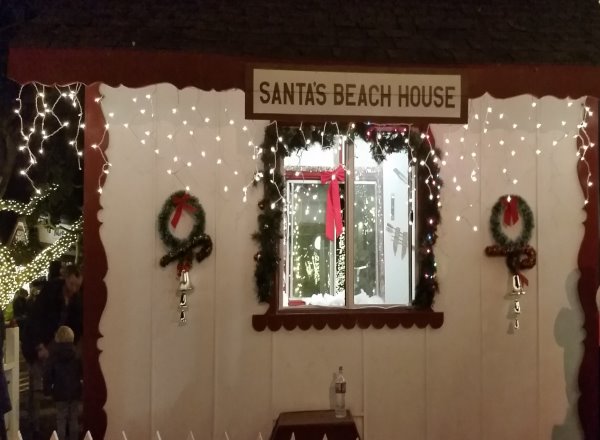 Laguna Beach Hospitality Night
The tradition continues in Downtown Laguna Beach! Let us ring in the holiday season of 2017 together! Yes, this Friday, December 1st, marks the first Friday in December. It's that time of year. The City of Laguna Beach along with the Laguna Beach Chamber of Commerce will sponsor their yearly Hospitality Night.
When:
Friday, December 1st
Where:
Downtown Laguna Beach
Pepper Tree Parking Lot
Between Forest Avenue and Ocean Avenue
Hours:
5:00 p.m. – 10:00 p.m.
Hospitality Night Events & Timeline
5:00 p.m.-6:00 p.m.
Community Concert Band on Beach Street
5:15 p.m.-6:00 p.m.
Thurston Middle School Band in the Pepper Tree Lot
5:30 p.m. – 6:00 p.m.
Elementary School Choirs next to Santa's Hut
5:30 p.m.-8:00 p.m.
Arts, crafts, and candy canes in the Pepper Tree Lot
6:00 p.m.-6:10 p.m.
Community sing-along in the Pepper Tree Lot
6:10 p.m.
Santa Claus will arrive to light the tree in the Pepper Tree lot
6:45 p.m.-10:00 p.m.
Live music on the stage at the end of Forest Avenue
6:45 p.m.-10:00 p.m.
Business open houses
Street Closures: Beginning at 3:30 p.m. on Forest Ave. between Coast Hwy and Glenneyre. Between 5:00-5:45 p.m. on the remainder of Forest Ave., Glenneyre, and Mermaid. Canyon Rd & Forest, Beach & Ocean, 3rd & Mermaid, will be closed until 10 p.m.
Other Fun Things to Do in Laguna Beach including Winter Fantasy Sawdust Art & Craft Festival.
Join Santa at the winter wonderland of 175 artists and their creations. Enjoy unique holiday shopping. So much to see! Artists' works include: clothing, jewelry, blown glass, ceramics, woodwork, metals, painting, photography, and sculptures. There will be live entertainment, outdoor cafes, and art classes as well.
Dates:
November 18, 19, 24, 25, & 26
December 2, 3, 9, 10, 16, & 17
Open from 10:00 a.m. – 7:00 p.m.