Healthy Holiday Eating Tips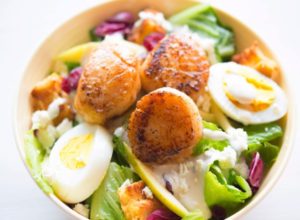 How are you planning to finish 2017? The holiday season is an easy time to get distracted from our regular routines and habits, especially when it comes to our fitness and nutrition! From the sweets, treats, and extra drinks it's no mystery where the extra pounds to start the new year come from. If you want to avoid the holiday gain, finish 2017 strong, and have a head start on the new year then follow some of these Healthy Holiday tips! They will help keep you moving, make lean choices, and enjoy the season even more!
1: KEEP MOVING
Regular schedules are often changed during this time of year, due to the holiday events, parties, and must-do to-dos lists. It is no surprise that exercise is one of the top activities to get replaced! DO NOT make this mistake; if anything, move even more this time of year. Laguna Beach may not be covered in winter white snow, but this allows for nonstop outdoor activity while enjoying the beautiful scenery! One of the ways I have been getting some extra movement is by leaving my car at home and walking to all our festive local shops here in the Laguna Beach Community. That way I get both shopping and exercise in! Whenever you have the chance to walk, bike, or hike PLEASE TAKE IT! Some other great ideas to keep you accountable is to sign up for exercise classes, hire a personal trainer, or get a workout buddy to keep each other accountable. Movement must be a priority, not just to prevent that holiday weight-gain, but to keep you healthy and strong. The more movement, the healthier your holiday!
2: MAKE CLEAN CHOICES
During the month of December sweets, treats, and drinks are everywhere! At work, home, the store, your children's school, etc. One of the healthiest actions you can take is making clean choices as often as possible! If you are not at a party or special event focus on fueling and nourishing your body! Have REAL food ready to eat at all times. What is REAL food? Think of food without ingredient lists: meat, eggs, legumes, whole grains, veggies, fruit, olive oil, coconut oil, avocado, nuts, etc. Have healthy snacks available and plan clean meals to stay on track. When it comes to sweets, there are multiple methods to creating healthier versions! First, you can replace all the sugar in your recipes with stevia or other natural lower calorie sweeteners. Second, you can choose to create lower carb options by using almond or coconut flours. Third you can swap the oil and butters in the majority of recipes with apple sauce or Greek yogurt. Healthy choices are all around us, even during the holidays! The only thing left to do is to make the choice!
3: ENJOY THE SEASON
Do not let the pressure of weight-loss or a perfect diet ruin your holiday season! As a trainer, I do not expect any of my clients to stick 100% to their fitness and nutrition plans during the holidays. What I encourage is for them to plan their cheat/treat meals, so that they can enjoy each bite or sip GUILT FREE. Having a cheat or treat is not worth it if you are going to regret your decision immediately following. So, if you have a party you are going to, choose a certain item you really want ahead of time and enjoy the experience! Work hard and eat clean as often as you can so that when a special event comes up you can be proud of your hard work and enjoy the reward!
When it comes down to it, this time of year can be difficult to stay on track with our fitness and nutrition, but it is not impossible. The best option you have is to simply try! Try to move as much as you can, make clean choices, and enjoy planned special treats to make for a healthy holiday season. If you follow these simple tips and tricks you will have a head start on the new year! Take care, stay strong.
I am available to help you achieve your fitness goals in my private Laguna Beach Studio.
Haven Schulz
Certified Personal Trainer
Certified Fitness Nutrition Specialist
Owner of Health Haven Studio