Health Haven Studio Laguna Beach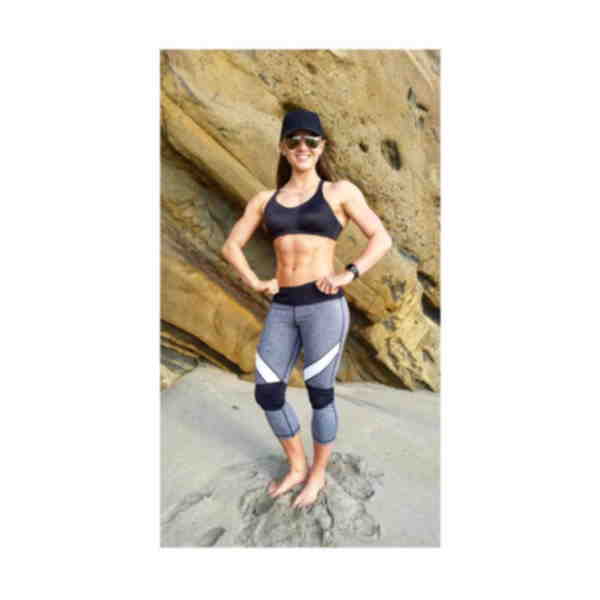 Haven Schulz, Health Haven Studio Laguna Beach
My fitness journey began at a very young age basically growing up in the gym with my parents. However, little did I know that due to a variety of health issues and food allergies, fitness and nutrition would become a necessity in my life. Through these personal struggles I have learned so much. These experiences help me connect, understand, and support a wide variety of clients. I also have dipped my toe in the water of body building; I participated in four figure competitions and loved every moment. Competing exposed me to a higher level of physical and mental discipline. Now, I am enjoy living a healthy and active lifestyle right alongside my clients at Health Haven Studio. There is nothing else I would rather be doing than spreading my passion for fitness and nutrition in the amazing community of Laguna Beach.
Health Haven Studio, Laguna Beach is located steps away from Agate Street Beach, is a bright, open environment full of energy.
Being centrally located in Laguna Beach allows many clients to walk from their homes or go for a run on the beach after their training sessions. I strongly believe in the fact that everyBODY is different; each client has a different goal, motive, schedule, lifestyle, etc. This is why I offer a variety of options for my clients: one-on-one training, small group training, nutrition counseling, meal planning, and much more.
When clients work out with me at Health Haven Studio, they can expect nothing less than a thorough and challenging 25-50 minutes! Workouts will vary depending on the client, but everyone receives a diversity of exercises and styles. Trust me, I understand that not everyone likes working out, but it is my goal to change that even if it is just by the slightest bit.
One-on-one training
One-on-one training is great for clients who are focused on meeting a specific goal, have various limitations, or just need some time for themselves. It truly enables the client to get the most out of their workout. As a trainer I am able to zero in on their form, rest time, imbalances, and areas that need extra work.
Small group training
My small group training sessions are private and personalized for the group. Meaning, my clients sign up together (family, friends, co-workers) and they decide what type of training they are interested in. Strength, mobility, endurance, or a mix of them all. Many of the small group training sessions will be in a high intensity circuit format that truly pack a punch! What a better way to spend time together than building relationships and strength with small group training at Health Haven Studio.
Nutrition
Nutrition plays an important role in the philosophy of my training here at the studio. DON'T WORRY, that doesn't mean clients are put on unrealistic restrictive diets. I give my clients healthy recipes, alternatives, and options so they can enjoy eating clean without feeling deprived. My meal planning and nutrition counseling sessions give my clients and me the time to discuss their likes, dislikes, weaknesses, needs and habits, when it comes to their daily food intake.
Meal Planning
A meal planning meeting involves my client and I sitting down together to create a goal oriented plan that includes the food they will eat and healthy recipe replacements (for some of those not so healthy treats). Along with their meal plan, clients at Health Haven Studio receive a copy of my own healthy recipe E-book, which is filled with healthy recipes for crepes, pancakes, cookies, brownies, lasagna, meatballs, pizza, tacos, etc. Having these healthy options to share with clients is one of my favorite parts of being a trainer! To tell someone they can eat brownies and pancakes while still meeting their goals is flat out awesome (there is really no other way of saying that).
The purpose behind my nutrition counseling sessions is to check-in with and discuss the current state of my clients' nutrition. This is a time when clients can ask questions, solve problems, and make any necessary adjustment to their plans. We are only human and getting of track is completely normal! That is why there are trainers like me and places like Health Haven Studio to provide individuals with the education and motivation they need to succeed.
Accountability
In addition to all of my training options at Health Haven Studio, I stand by the belief that accountability is key. The support and guidance my clients receive doesn't just end when they walk out the door. I make sure to keep in touch throughout the week to make sure they are staying on track. Health Haven Studio clients have the ability to contact me with any questions they might have in regards to their fitness and nutrition needs. The following are some of the topics we discuss: what to eat at a certain restaurant, tips on eating and exercises while traveling, how to deal with muscle soreness, cooking tips, and questions regarding specific product brands. My clients know that I am there for them both in and out of the studio. YOUR goals are my GOALS.
Click here for direction to the Health Haven Studio in Laguna Beach CA featuring your personal trainer Haven Schulz.