Quick Easy Healthy Recipes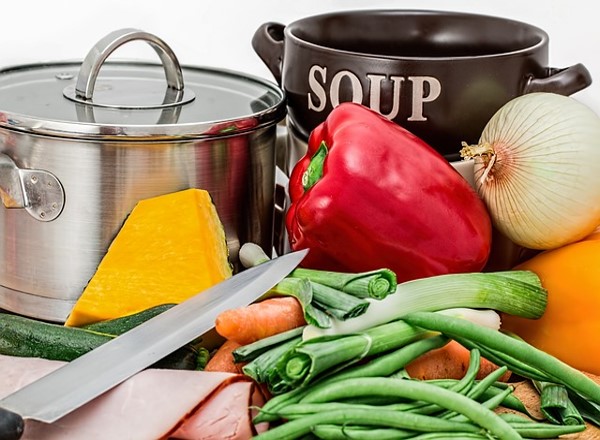 Quick Easy Healthy Recipes

The New Year is here Laguna Beach Community and Haven Schulz of Health Haven has provided us with a few quick and easy healthy recipes!
The holidays are over and we are back to work, back to school, back to the busy routine. My name is Haven Schulz, a Laguna Beach personal trainer and fitness nutrition specialist! One of the challenges many of my clients face is finding quick and easy ways to prepare healthy meals for both themselves and their families. Meal planning is one of the best ways to prepare your healthy recipes for a busy week ahead! From breakfast, lunch, dinner, and even dessert, I would like to give you some of my tips and recipes to succeed this year!
(Now, I know that every body is different and when I do private training at Health Haven Studio each of my clients meal plans are unique. Please take from this article what you can, but know that these recipes and meal schedule may not suit everyone.)
First and foremost, breakfast is a very important meal! After hours of "fasting" during your night of sleep, those are the first nutrients entering your body to start the day! However, your mornings may be chaotic if you are rushing kids to school or that alarm clock doesn't quite wake you up! I highly suggest you consider making a protein packed breakfast the night before so you can simply warm your meal up and even eat it on the go! Here is one of my favorite breakfast recipes to make for my family and I:
When it comes to lunch and dinner, I often suggest clients use dinner leftovers for lunch the next day. Making one or two extra servings for dinner can be an extremely helpful way to plan for a healthy day ahead of you. Preparing dinner can be extremely complicated due to conflicting schedules, kids after school activities, or long work meetings. Having a one-pan/pot meal is a great option for less clean up, simple serving, and easy storage! My Zucchini Lasagna is a delicious options for both dinner and lunch! This recipe can also be made MEAT FREE if you desire. Make two pans and enjoy leftovers the next day:
Finally, I can't have my clients restricting themselves from delicious sweets! Aside from busy schedules during the beginning of the year, many of us restrict ourselves too much because we trying to eat as clean as we can. This often results in binge eating or giving up on one's diet completely! I encourage my clients to REPLACE, NOT RESTRICT when it comes to some of the foods they enjoy! The following recipes are some of the most simple recipes to grab on the go for a delicious treat while still sticking to your goals:
"Fail to prepare; prepare to fail." When it comes down to the basics of sticking to your fitness and nutrition goals, planning ahead is key! With recipes like the ones provided above you will be able to prepare for success with less stress! For more information, meal planning tips or recipes please come visit me at my private fitness studio right here in Laguna Beach! Take care, stay strong!
To get 20% off of Health Haven's Healthiest Recipes Ebook the Laguna Beach Community can use the following discount code: LBCM
Haven Schulz
Laguna Beach Resident Personal Trainer
Owner of Health Haven Studio
(949)-207-9115