Laguna Canyon, Laguna Beach California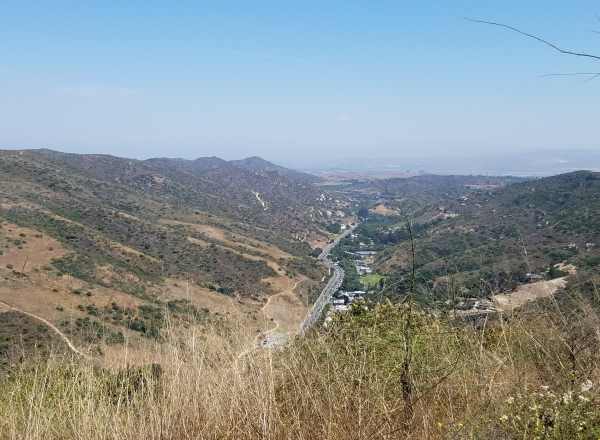 The Canyon Area
The Laguna Canyon cuts through the San Juaquin Hills directly south of the city of Irvine. Laguna Cyn Road runs the entire length of the canyon connecting Laguna Beach and Irvine. The lower section of the Canyon lies within city limits of Laguna Beach.
Things to Do in the Canyon
Some of Laguna Beach's main attractions, Sawdust Festival, Festival of Arts, and Pageant of the Masters are in Laguna Canyon. The Laguna Playhouse, Pacific Marine Mammal Center, and the Laguna College of Art & Design are also located in the Canyon. Dog owners love to set their furry friends loose at the canyon's Laguna Beach Dog Park. This was the very first dog park in all of Orange County, California.
Wilderness Parks
Another perk to living in or visiting the Canyon area of Laguna Beach are the wilderness parks.
The Laguna Coast Wilderness Park consists of 7000 acres and 40 miles of hiking trails. Laguna Coast Wilderness Park is part of the Natural Community Conservation Planning program. This was designed to protect rare and endangered species. Willow Cyn Staging Area is the parking lot that is just south of El Toro Road on Laguna Canyon Road. You can park there for $3.00 per vehicle and the lot is open from 8:00 a.m. to 5:00 p.m. The Wilderness Park is open from 7:00 a.m. to sunset. Please check OC Parks to make sure these hours are still in effect.
You can also access Aliso and Wood Canyons Wilderness Park from the Canyon area. Aliso and Wood Canyons Wilderness Park is another wildlife sanctuary. It consists of 4500 acres of natural open space land and hiking and mountain biking trails. Hikers can enjoy some of the most spectacular ocean and canyon views. And also from nearby parks such as Alta Laguna Park and Top of the World.
The business section is under construction we are accepting advertisements for this page if your business is in Laguna Canyon.
Homes for Sale in Laguna Canyon
Homes for Rent in Laguna Canyon
Laguna Canyon Neighborhood
California Cove, Canyon, and Terrace Condominiums are all located in the Canyon area of Laguna Beach. Residents living in the Canyon have easy access in and out of Laguna Beach. Laguna Canyon Road is an alternative to Coast Highway.
Please continue browsing this website to learn more about Laguna Beach, California. This page describes the Laguna Canyon area. The other sections of Laguna Beach are North Laguna Beach, South Laguna Beach, and the Village Area of Laguna Beach.