Laguna Beach's 21st Annual Pet Parade & Chili Cook-Off
Laguna Board of Realtors and Affiliates held their 21st annual pet parade and chili cook-off on September 24, 2017. This charity event was held at Tivoli Too! located at 777 Laguna Canyon Road in Laguna Beach, California.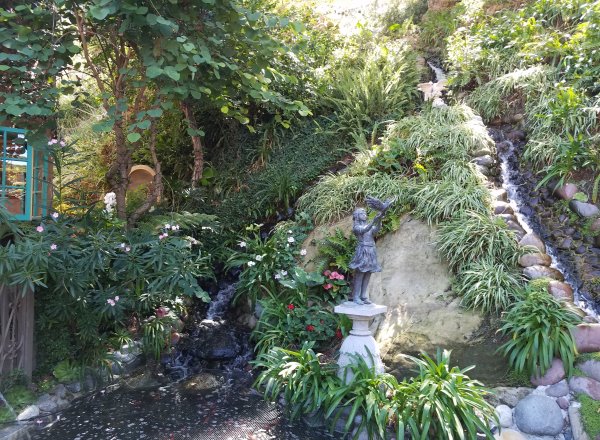 The 2017 Pet Parade and Chili Cook-Off benefits the following recipients:
Blue Bell Foundation – offering lifetime care for senior cats whose owners can no longer care for them.
Laguna Beach Animal Shelter – rehabilitating sick, injured, and stray animals found in the Laguna Beach and Laguna Woods areas.
Laguna Board of Realtors and Affiliate's Charitable Assistance Fund – providing assistance to members of Laguna Beach Realtor and Affiliate community.
Pacific Marine Mammal Center – rescuing sick and injured sea lions and seals along the Orange County Coast since 1971.
PUP (Protecting Unwanted Pets) – fundraising for the Laguna Beach Animal Shelter in an effort to ensure that animals receive best care possible before they are adopted.
The Pet Rescue Center – working with California shelters and rescue groups to save the lives of dogs and cats at risk of euthanasia due to overpopulation.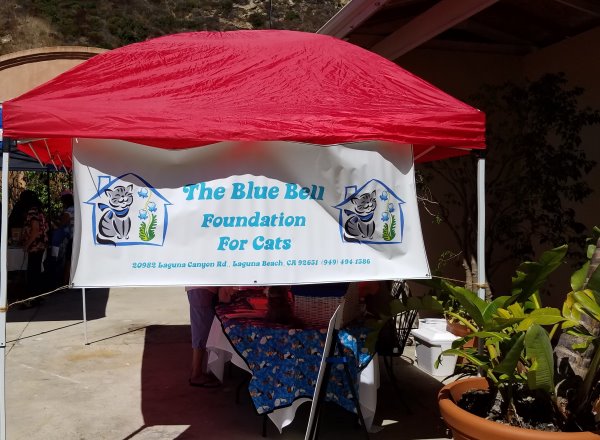 There is no entrance fee to this event. Caricature drawings, henna tattoos, popcorn, and water are available for $1.00 each. Tivoli Too! provides a no host bar and has lunch boxes also available.
This is a fun family event. Many of the vendors decorate their booths in fun themes. Some of the booths, such as the Pacific Marine Mammal Center, offer kids' activities, prizes, and information regarding the amazing rescue work they do there.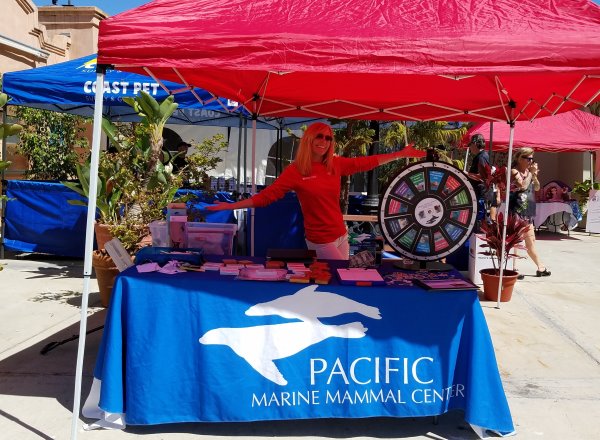 Fitting with the theme of the day, there are vendors specifically for pets and their owners such as Walk the Dog and Coast Pet Supply & Grooming.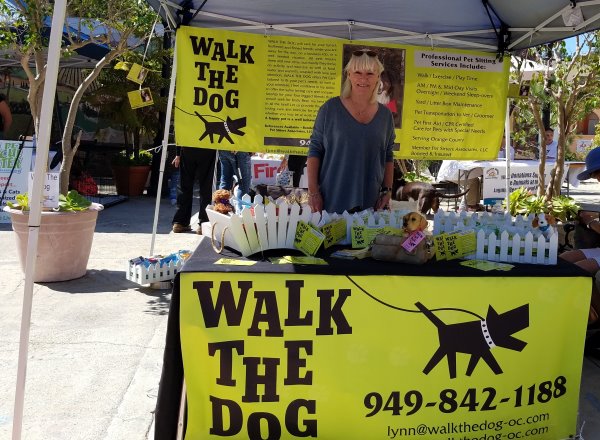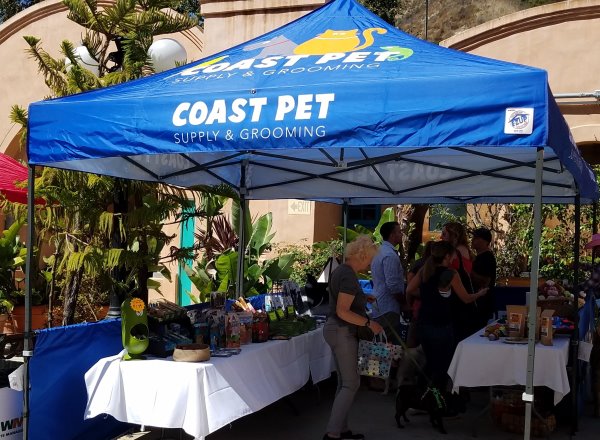 The pet parade starts at approximately 1:00 p.m. The winners are announced at 3:00 p.m., which is the end of the event. There is a $5:00 entry fee, per pet, for each pet contest. The pet categories include: Most Handsome Male, Prettiest Female, Cutest Pet Baby, Best Costume, Most Gorgeous Senior (10 years+), and the Happiest Rescue.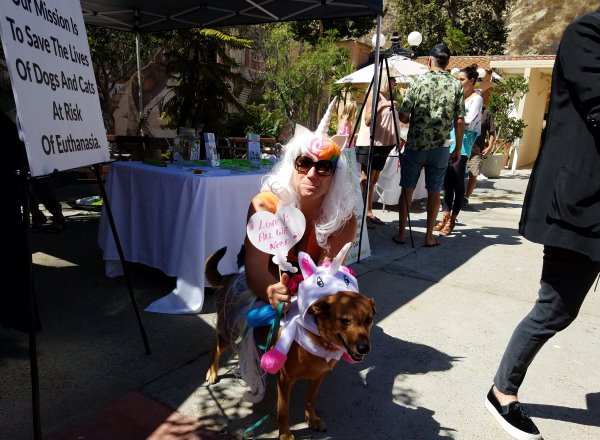 Chili tasting begins at 11:30 a.m. with the winners being announced at approximately 12:30 p.m. The judges decide the winners but all attendees can enjoy the chili tastings throughout the event.