North Laguna Beach Neighborhood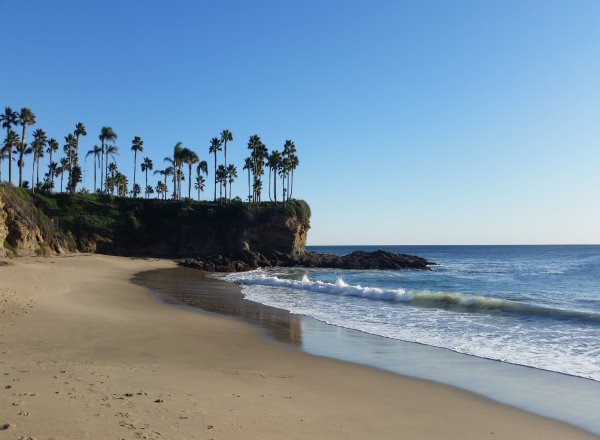 Crescent Bay Beach, North Laguna Beach Neighborhood
Location
North Laguna Beach is the neighborhood that is north of Broadway and Laguna Canyon Road in Laguna Beach, California.
Bordering Neighborhoods
The neighborhoods of North Laguna Beach are bordered by Laguna Canyon to the south east, and the neighborhoods of the Coves, Crown Point, Smithcliffs, Emerald Bay, and also Irvine Cove to the north, north east, north west.
About North Laguna Beach
In North Laguna Beach, you will find everything from beach cottages to expansive beachfront homes, varying in architectural style.
You will find some of the most beautiful beaches on the west coast in North Laguna Beach. North Laguna Beach is very popular with scuba divers, snorkelers, and, of course, surfers.
North Laguna Beach is where you will find Main Beach, Heisler Park, and Crescent Bay. Other popular North Laguna Beaches are Picnic Beach, and Diver's Cove, Fisherman's Cove and also Shaw's Cove.
Residents of North Laguna Beach are conveniently near all the restaurants, shops, and art galleries of North Laguna Beach, the Village Area, and also, Downtown Laguna Beach. North Laguna Beach residents have easy access to Laguna Canyon Road which is an alternative to Coast Highway. Laguna Canyon Road is also home to the Sawdust Festival, the Pageant of the Masters, and the Laguna Playhouse as well.
Laguna Beach Community is proud to announce Community Partners Realty as our Official Laguna Beach Real Estate sponsor. They have provided us with links to the homes for sale and the homes for lease in the North Laguna Beach neighborhood.
---
North Laguna Beach Homes for Sale
---
North Laguna Beach Homes for Rent
---
North Laguna Beach Views
Depending on location, many of the homes located in North Laguna Beach offer exhilarating Pacific Ocean, Catalina Island, coastal, and also, sunset views.
Schools:
North Laguna Beach public schools are:
El Morro Elementary School
Thurston Middle School
Laguna Beach High School
Located in the Laguna Beach Unified School District
Please check with the school district to verify accuracy.
For information on Orange County private schools
Real Estate Information
Information provided courtesy of Martin Bressem of Community Partners Realty. For information on North Laguna Beach Homes or Laguna Beach Real Estate go to Community Partners Realty or, please contact him directly at 949-254-4721. He will be glad to assist and you will, most certainly, appreciate his over 30 years of experience.
Community Partners Realty-DRE-01305673 Martin Bressem-DRE-01136352