Crown Point Neighborhood Laguna Beach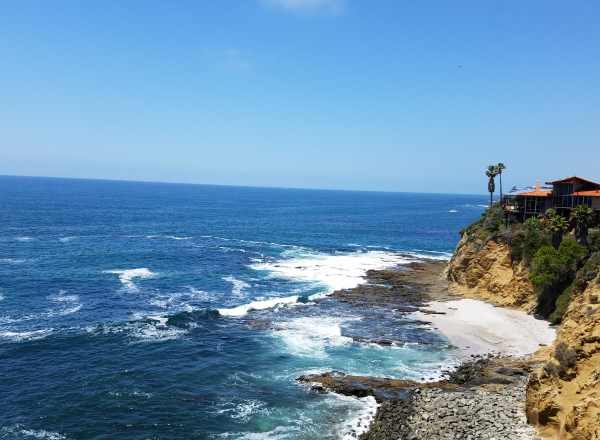 Information about the Crown Point neighborhood, Real Estate, Beaches, Parks, Views
Location
Crown Point is a sea-side neighborhood in North Laguna Beach, California.
Bordering Neighborhoods
The Crown Point neighborhood is bordered by the neighborhoods of Smithcliffs to the north and The Coves to the south.
About Crown Point
Crown Point is situated within minutes of all the shops, restaurants, and also, art galleries of North Laguna Beach. The Crown Point neighborhood is also just north of Laguna Canyon Road, home to the Sawdust Art and Craft Festival, Pageant of the Masters, and the Laguna Playhouse.
Beach and Park Access from Crown Point
To the north of Crown Point is a beautiful walking trail-park known as Smithscliffs Park. To the South, is Crescent Bay Point Park which also has a beautiful walking trail, gorgeous coastline views, and is a great palace to watch the sunset. Crescent Bay Beach is also within walking distance of the Crown Point neighborhood, just to the South.
Crown Point Real Estate
There is a variety of single family residences, condos, and also, apartments.
Laguna Beach Community is proud to announce Community Partners Realty as our Official Laguna Beach Real Estate sponsor. They have provided us with links to the homes for sale and the homes for lease in the Crown Point neighborhood.
---
Crown Point Homes for Sale
---
Crown Point Homes for Rent
---
Crown Point Views
Sitting on the bluffs above the Pacific Ocean, residents of Crown Point enjoy breathtaking Pacific Ocean, Catalina Island, coastline, and also, sunset views. These residents also enjoy Laguna Beach's cool ocean breeze.
Schools:
Crown Point public schools are:
El Morro Elementary School
Thurston Middle School
Laguna Beach High School
Located in the Laguna Beach Unified School District
Please check with the school district to verify accuracy.
For information on Orange County private schools
Real Estate Information
Information provided courtesy of Martin Bressem of Community Partners Realty, Inc. For information on Crown Point Homes or Laguna Beach Real Estate go to Community Partners Realty or, please contact him directly at 949-254-4721. He will be glad to assist and you will, most certainly, appreciate his over 30 years of experience.
Community Partners Realty, Inc. -DRE-02179440 Martin Bressem-Broker-DRE-01136352