A21 Walk For Freedom

This Saturday, October 14, 2017, The A21 Campaign, a non-profit organization, held their annual Walk For Freedom.
This event is a huge gathering of, as they call themselves, Abolitionists of the 21st Century. Their goal is to bring awareness of the global injustice to humankind that is Human Trafficking.
Their mission is to make it possible that all enslaved human beings, everywhere, be rescued and restored.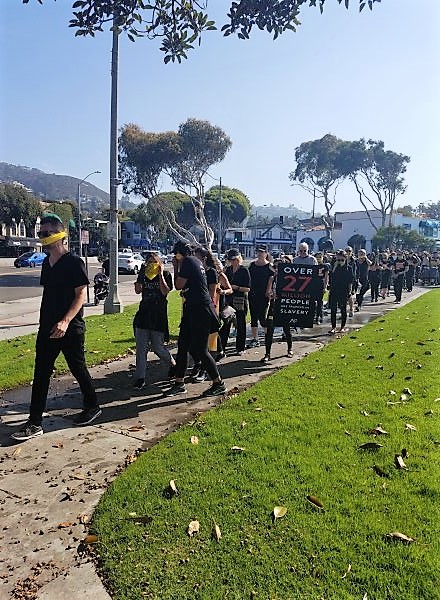 The Walk For Freedom started at Main Beach, at 10:00 a.m. with a powerful rally.
This rally was both informational and moving. We heard staggering statistics and sobering stories. We heard from a survivor whose mother is still out there, enslaved. Quite heart-breaking to say the least.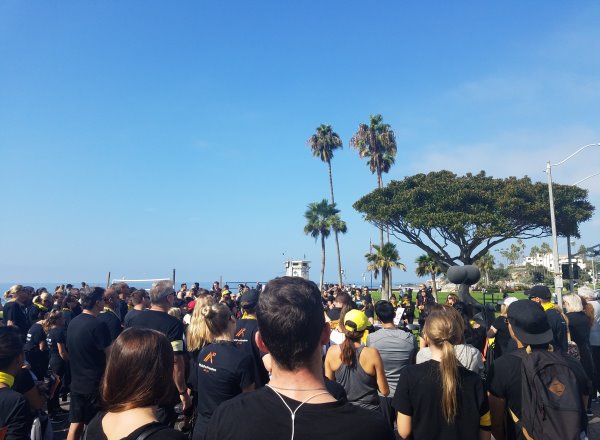 Here are a few of the stats they either spoke of or I took from their printed materials. You can go to their website for much more information.
Human trafficking occurred in all 50 states in 2015
25,500 cases of human trafficking have been reported in the USA alone
99% of victims are never rescued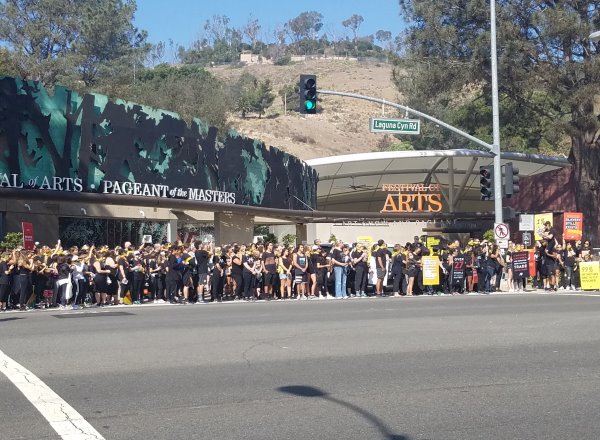 The Walk For Freedom started at Main Beach and went up Broadway. They stopped at the Festival of the Arts and rallied some more, displaying hopeful, happy, energy. Their positive shouts of "Freedom" could be heard as they finished their walk back up to Main Beach.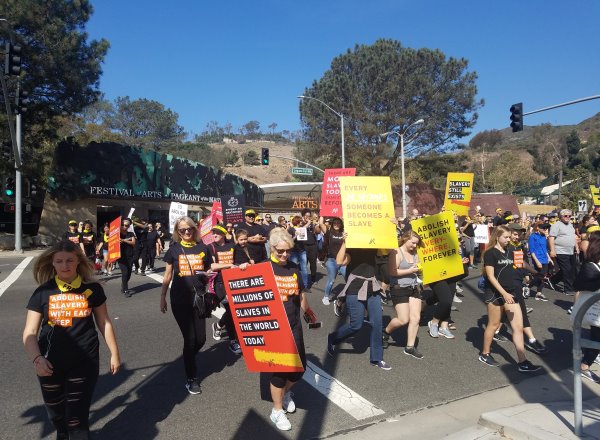 More information: A21.org