Guns N Hoses National Night Out
---
Guns N Hoses National Night Out was a huge success!
It was a night of Laguna Beach's Finest in a friendly softball game with Laguna Beach's Bravest. Laguna Beach Police Department vs Laguna Beach Fire Department and Laguna Beach Lifeguards.
"National Night Out is a a national community-building campaign that promotes police-community partnerships."
The night started out with both teams out on the field warming up. Us spectators enjoyed mingling with the non-playing police and fire department employees. They served up complimentary grilled hot dogs, chips, and drinks to all who came to watch this friendly, but competitive game. There were activities and firefighter hats for the kids and community information for all. Great turn-out!
The police department gave us an awesome K9 demonstration…..the "bad guy" being a firefighter…and the friendly competition begins!
---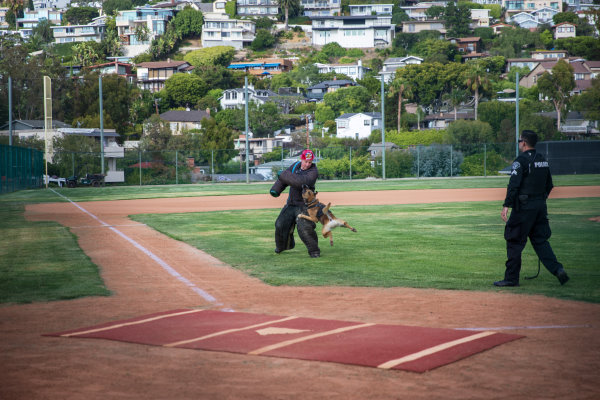 ---
The first pitch was thrown out by none other than Laguna's baseball legend, Skipper Carrillo, who also did an amazing job as 1st base referee.
---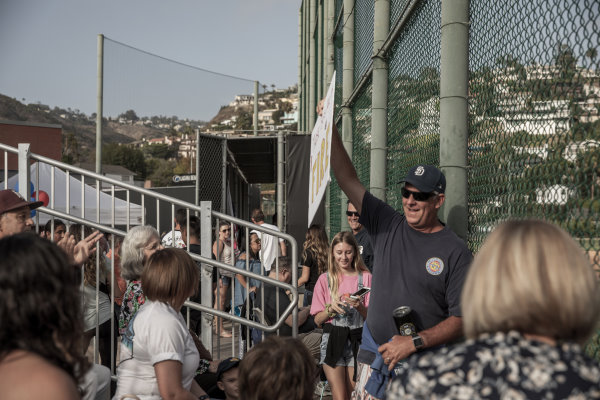 ---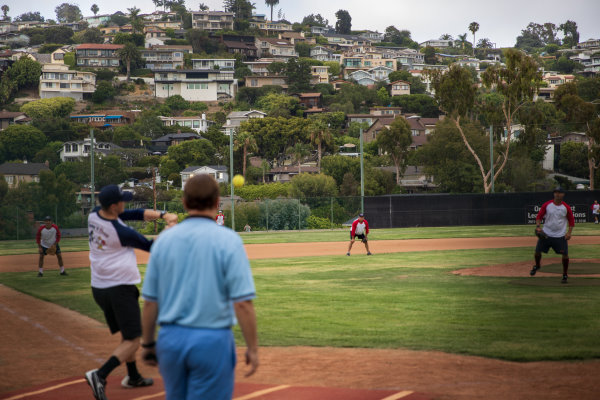 ---
As the Laguna Beach Police Department will be proud to announce, they WON!
Final score 16-7
---
Congratulation MVP Sergeant James Cota, team coach, smoked a double down the 3rd base line and pitched a great game!!!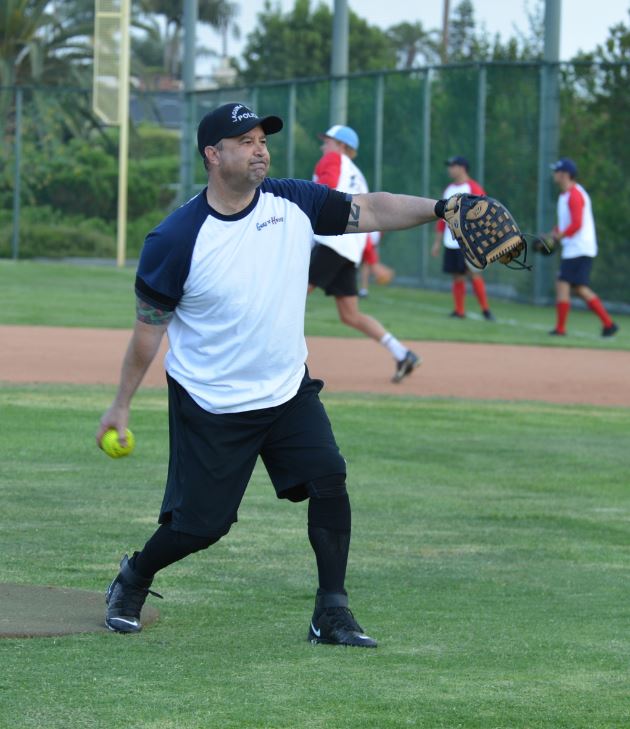 Looking forward to next year! First Tuesday in August!!
---