Laguna Food Pantry
Come to the Table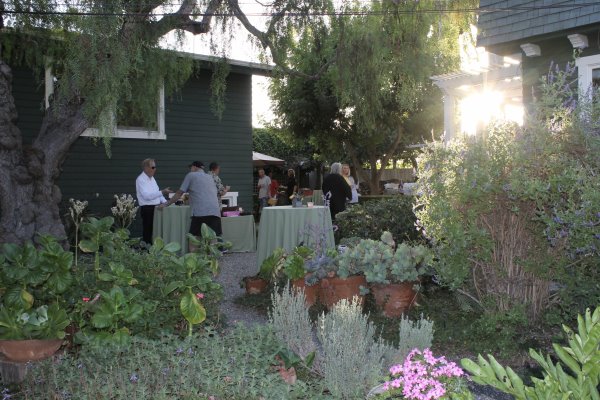 LAGUNA BEACH, Calif., Guests are invited to step into a magical garden in north Laguna on Sunday, Sept. 16 from 3 to 6 p.m. for Come to the Table, a benefit for the Laguna Food Pantry.
The Pantry and its longtime volunteers Sharon and Roger McErlane invite guests to mingle on the magnificent grounds of the couple's gracious Dutch Colonial-style home.
Heavy hors d'oeuvres, generously provided by Chef Alessandro Pirozzi, wine, beer and a signature cocktail will be served. A limited number of tickets will be sold at $100 each, $115 at the door. Purchase tickets at lagunafoodpantry.org or call 949-497-7121.
"This fun, casual event will launch our 25th anniversary celebration," said executive director Anne Belyea. "The McErlanes' beautiful garden is the ideal location for this milestone kickoff, as they have been longtime dedicated volunteers and supporters. Roger and Sharon commit several days every week to the Pantry: Roger spends three days a week as a volunteer driver rescuing groceries and Sharon volunteers several mornings a week inside the Pantry keeping things sorted, stocked, and organized."
Board member Patricia O'Brien added, "By generously hosting this event, Sharon and Roger are helping the Pantry to keep food on its shelves and helping to feed hungry families in our community. We greatly value their volunteer spirit."
Every weekday, Laguna Food Pantry collects and distributes 4,000 lbs. of free, fresh groceries to approximately 80 families, half of whom have children. Located at 20652 Laguna Canyon Road north of the Dog Park, the Pantry is open from 8 to 10:30 a.m. Monday through Friday. It is run almost entirely by volunteers. Phone: 949-497-7121 lagunafoodpantry.org
Article and Photos Courtesy of Laguna Food Pantry