Picnic Beach-Heisler Park Laguna Beach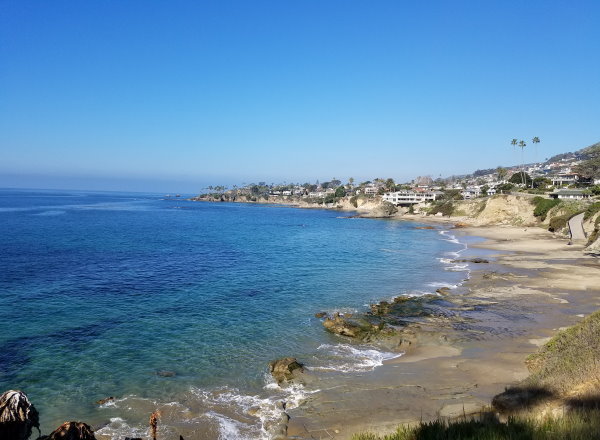 Picnic Beach is the beach at the north end of Heisler Park, located in North Laguna Beach, California.  This beach lies between Rockpile to the south and Diver's Cove to the north.  Picnic Beach is right below Heisler Park.  Picnic is popular with scuba divers, snorkelers, and tidepoolers.  Access to the Beach is near Myrtle Street and consists of a long ramp.  Parking is available all along Cliff Drive next to Heisler Park.
Activities:
Scuba Diving
Snorkeling
Surfing
Tidepooling
Picnicking
Amenities:
Grass Park
Walking Trails
Picnic Tables
Barbeques
Lifeguard
Restrooms
Showers
Pet Policy:
No dogs allowed on beach 9:00 a.m.-6:00 p.m. June 15th – September 10th.  Dogs on leashes allowed outside of these times and dates.
Nearby:
Beaches
Coffee Shops
Convenience Stores
Fast Food
Gas Stations
Grocery Stores
Hotels
Restaurants