Cleo Street Beach Laguna Beach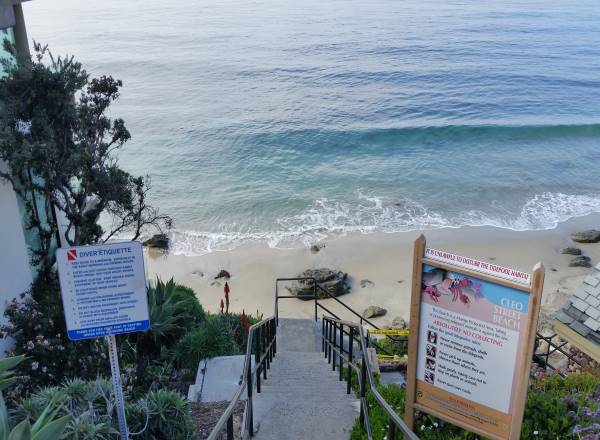 Cleo Street Beach Laguna Beach is located in the Village Area of Laguna Beach, California. You will find the access stairway at the point where Cleo Street turns to the left.  This is a steep staircase that could be partially covered by the tide when it is high.  Cleo Street Beach is popular with scuba divers that come here in hopes of exploring the sunken Foss 125 barge.  Cleo Street Beach lies between St. Ann's Beach to the south and Sleepy Hollow Beach to the north. There is available parking on South Coast Highway and also on Cleo Street.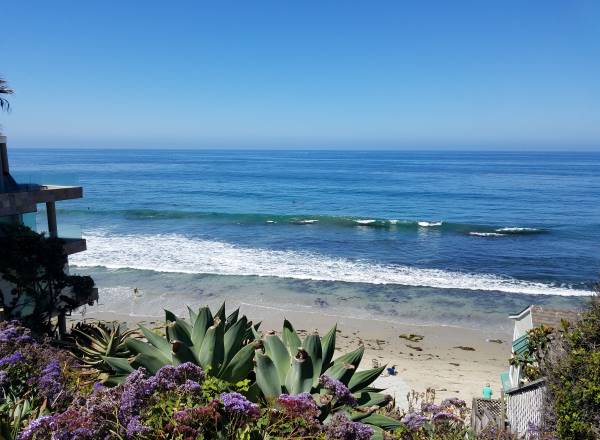 Pet Policy:
No dogs allowed 9:00 a.m.-6:00 p.m. June 15th – September 10th.  Dogs on leashes allowed outside of these times and dates.
Nearby:
Beaches
Coffee Shops
Convenience Stores
Fast Food
Gas Stations
Grocery Stores
Hotels
Restaurants