Brown's Park Laguna Beach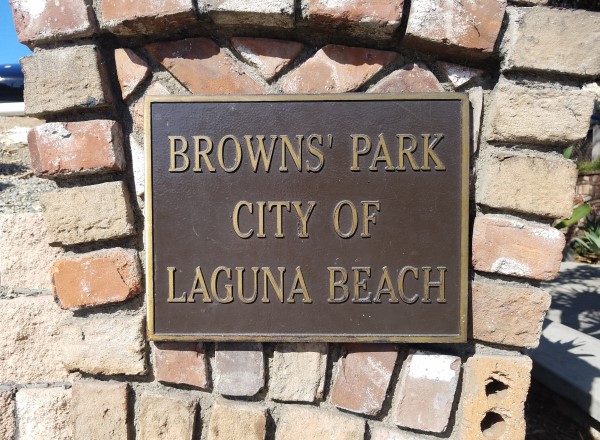 Brown's Park Laguna Beach is tucked between the Wyland Gallery and the Laguna Village Shops.  This is in the Village Area of Laguna Beach, California.  Brown's Park walkway leads you to spectacular coastline views.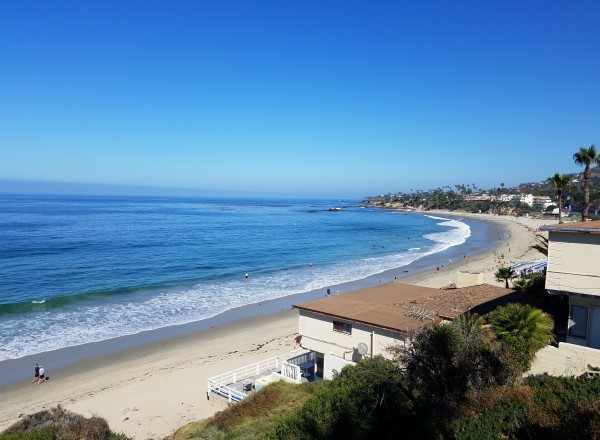 At the park entrance you'll find a bronze sculpture of a table, two chairs, and a book.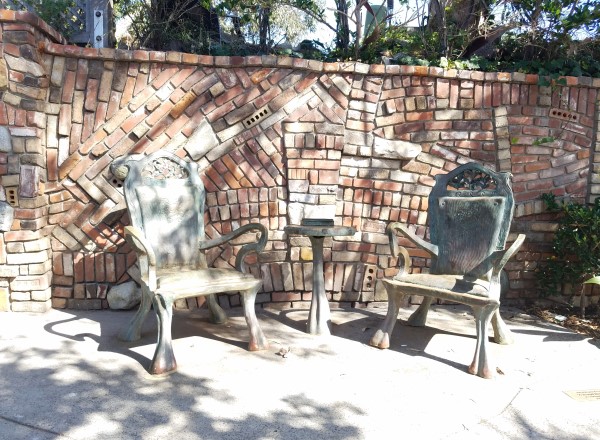 At the end of the walkway, there are two stained glass rails embedded with a poem.